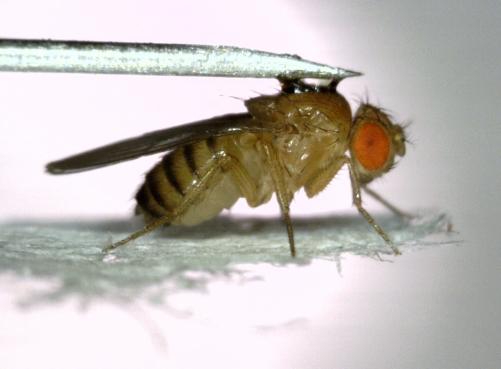 Adorable.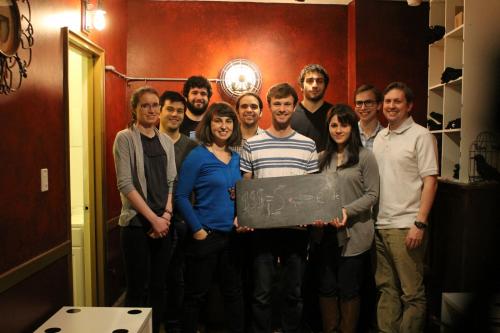 April 2017, Escape New Haven: Catherine, Brian, Omer, Margarida, Emilio, Matt, Bara, Annie, Jacob, Damon.
Summer 2016: Omer, Catherine, Juyue, Matt, Ulyana; Emilio, Brian, Damon, Jacob, Adela, Bara.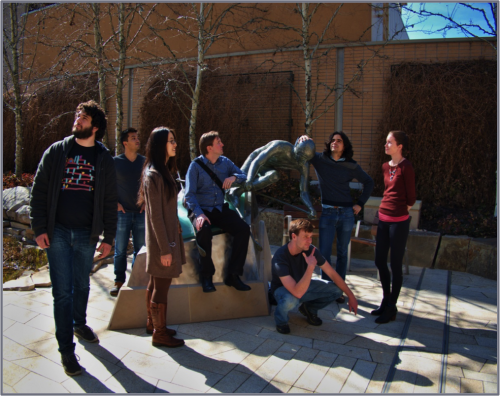 Cosyne, Salt Lake City, UT, Winter 2016. Left to right: Omer, Brian, Juyue, Damon, Matt, Emilio, Catherine.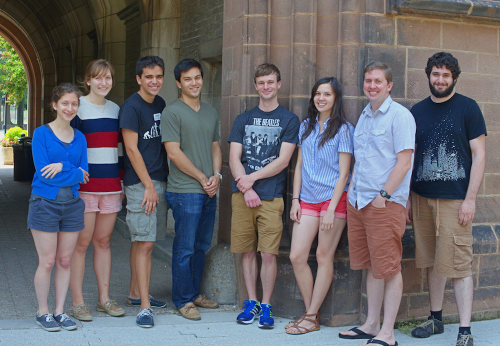 Group shot, summer 2014. Left to right: Holly, Aleksandra, Emilio, Brian, Matt, Liana, Damon, and Omer.